Q.)  Will there be food?  Alcohol?

A.)  Light finger fare will be available.  You should neither starve nor have the excuse of an uncomfortably over-filled tummy to prevent play.  Wine and champagne (as well as non-alcoholic beverages) will be available all evening, the bar (such as it is) will open at midnight.  Over-indulgence in any mind-altering substance will result in the revocation of playing privilege for the night, argument will result in a dismissal and not so much as the slightest chance of a repeat invitation.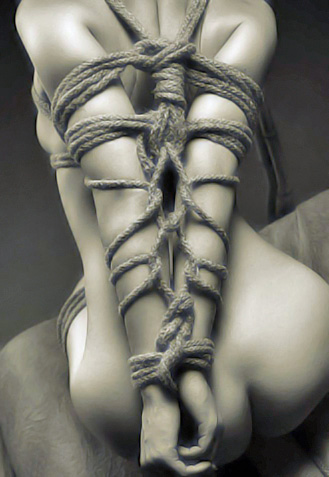 Q.)  This will be a RACK party?  What the hell is RACK?  How is it different from SSC?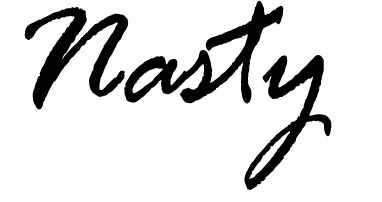 Q.)  Um.  Okay, then.  So.  What kind of play is expected/allowed/welcomed?

A.)  Scat play is a definite no.  If it gets you off - cool deal.  Not in this house, not on this property.  Dig it.   Scenes of a sexual nature should be cleared with Mme beforehand.  (Largely because I am a pervy bitch and might want to watch.)  Do not bleed, ejaculate, piss, indulge in Roman showers as a pitcher or a catcher indoors or otherwise foul my floor.  (I have the above listed animalia for that and they do a fine job.)  The outdoors is big.  Make use of it.

Q.)  Party Safeword?

A.)  "Safeword".  Alternatively, "Happy Motherfucking Birthday Nick You Evil Bastard I Hope You're Happy Now, God Damn You!"

Q.)  What should I, you know, ah, wear?

A.)  Deep Woods Off.  Everything else is optional.  Comfort is strongly suggested.  A warning admonition that the terrain is uneven and not suited for high heels is reasonable.  Unless you'd like to sit perfectly still all night.  Which works too.

Q.)  What provisions will be made for guests made uncomfortable by scening?

A.)  An exit.

Q.)  What if it rains?

A.)  We will find ourselves a very close group of friends by party's end.  Add "deodorant/anti-perspirant" to the "what should I wear" category.

Q.)  You, ah, live way out.  Where should we expect to stay if we don't want to drive home?

A.)  If you're willing to rough camp or share floor space with seven cats and two dogs (or, for today at least, bathtub space with one rescued tortoise named Hy) here is fine.  Otherwise, there's the
Comfort Inn in Dickson
. 
Q.)  Date?  Time?

A.)  Saturday, May 30th.  Arrive when you like - but the gate closes at eight thirty.  If you'd like to park, pre-eight-thirty is best.

Q.)  What should I bring?

A.)  Your own toys/play accoutrements.  A lawn chair if the floor or the grass isn't high or mighty enough for your ass.  This is "rural property", folks.  We call it Broke Bitch Mountain for a reason.